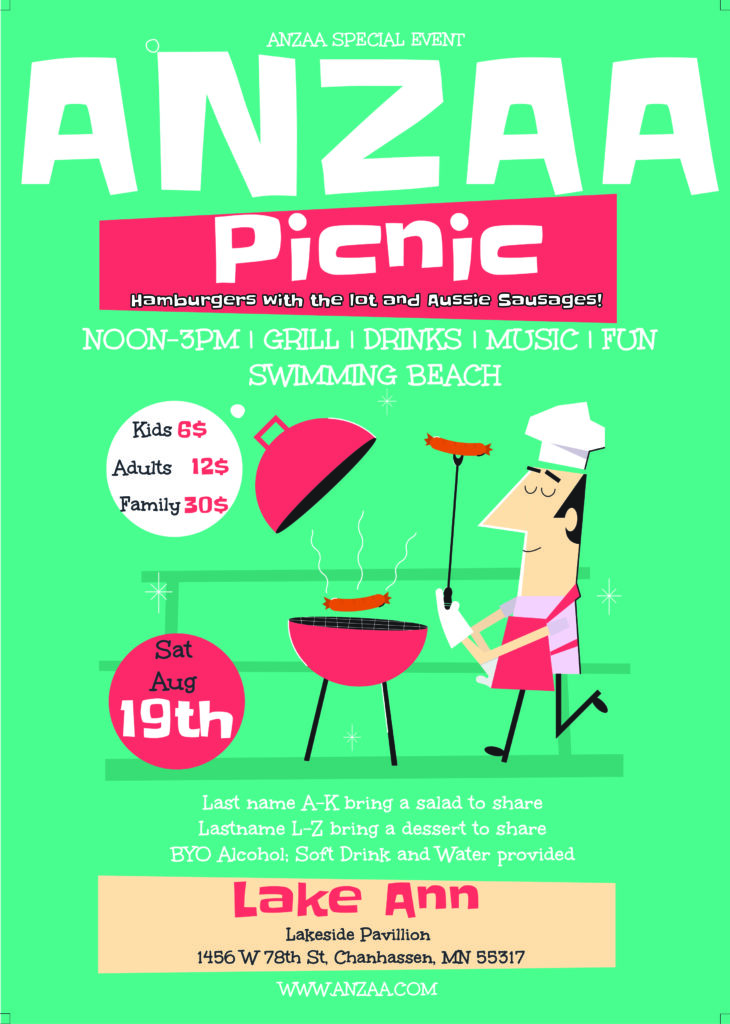 Get ready to soak up the late summer sun with your fellow Aussies and Kiwis!
ANZAA is thrilled to announce our annual late summer picnic.
We're bringing the best of Down Under to our American friends on August 19th, inviting everyone for a day of traditional food, games, and good old Aussie-Kiwi camaraderie.
So grab your picnic blanket, bring a mate, and join us as we come together to celebrate the shared heritage that binds us, even miles away from our native lands. It's more than just a picnic, it's a slice of home away from home!
Noon- 3pm